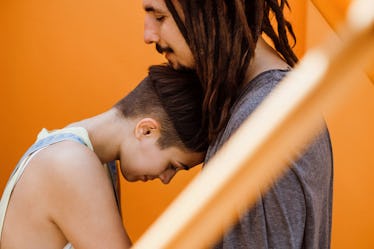 6 Signs Your Relationship Can't Be Fixed, According To Couples' Therapists
Accepting that a relationship you so desperately want just isn't working out may easily be one of the most difficult things ever. You think about all the good times you've spent with this person, all the happiness they've brought you, the immense love you have for each other, and you'd do anything to make it work. But sometimes it just doesn't, and that can be incredibly frustrating and disheartening, especially if you don't know why or how it even got to that unfixable point. There are some signs your relationship can't be fixed to keep an eye out for if you're worried yours might be beyond repair.
It's important to note that while some things are unfixable in a relationship, a lot of things can be fixed if you and your partner are dedicated to making it work. "But if your partner is not committed to acknowledging the problems, much less sincerely work on them — and I mean truly dedicated to working on them, then it is unlikely that things will get better," Dr. Gary Brown, a prominent relationship therapist in Los Angeles, tells Elite Daily. Being in a successful relationship is a combined effort between you and your partner. If one of you isn't all in and determined to make your relationship work, it may reach the point where it can't be fixed. Here are six signs that your relationship may, unfortunately, be at that point.