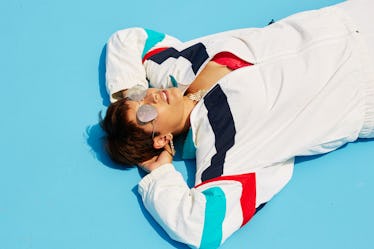 7 Times To Put Yourself First In Your 20s, So You Can Live Your Best Life
Girl, it's time you started thinking about yourself. Up until now, you've been pretty generous with your time and energy. You've stepped up when your bestie really needed you, and maybe put your own passions aside to help someone else with a problem. You might have made somebody else's happiness a priority, even though it was entirely out of your control. Odds are, you're feeling quite exhausted, and realizing that something has to change ASAP. I've found there are times to put yourself first in your 20s, so that you can live your best life.
The second you start putting yourself first, you're going to feel selfish. Especially if you're one of those people who tends to care too much, it's going to feel unnatural and maybe like you're being a bad friend. The people in your life will probably be thrown off that, for once, you're taking some time to yourself. As long as you're not hurting anyone's feelings or being harsh about it, you're in the clear.
It's important to focus on yourself, especially in your 20s, when life is such a whirlwind. You'll find you can be a better friend and overall person, after you've done some soul-searching. Your life is completely up to you to create, but it's all about the energy you put into it. Living your best life is possible, assuming you put yourself first in during these seven situations.