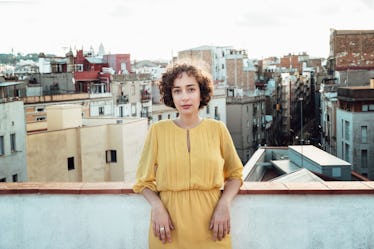 These Are The Brutally Honest Phases Of Going Through A Friendship Breakup
Going through a breakup is never easy, huh? Whether it be with your significant other, or your best friend, it's tough and comes with tons of emotions you never wanted to feel. You have to figure out how to cope without someone you held so close, and live life for you again. Girl, you're so strong, and you'll be back on your feet and living your best life in no time. But, going through the stages of a friendship breakup is necessary and much-needed, especially if you're hoping to heal ASAP.
Truth is, there's a lesson to be learned from every split. When everything is still so messy, it can be difficult to see what the universe has in store. You always believed that your best friend was irreplaceable, and rebuilding a life that doesn't revolved around her will be a bit weird, to say the least. Everything really does happen for a reason, though, and you should always remember to put yourself first.
Like any other loss, you have to process what happened and will spend some time replaying the memories, too. Odds are, you'll run through conversations and realize you should have said something a bit differently. Those moments are in the past now, so grab a box of tissues and know that a lot of women have gone through friendship breakups just like this one. Self-care Sundays full of bubble baths and therapeutic burritos are absolutely OK while you're coping and going through these seven stages.