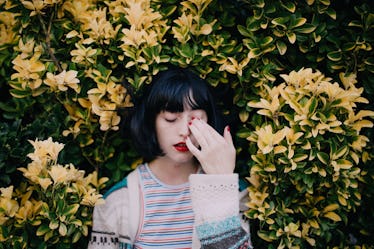 Why I'd Rather Make A Thousand Mistakes & Live Life, Rather Than Simply Exist
Living is so much greater than existing. And if you're feeling totally stuck in life, then odds are, you aren't making enough mistakes. You're in your 20s, which means that you probably have a couple of passions you'd love to pursue, and a whole lot of jealousy for the people who are actually doing them. You want to travel the world, and people might have told you that isn't so practical, and there have been moments when you've wanted to follow your heart instead of your head. You could listen to the logic, or choose to live through it all — because making mistakes in life is key if you're not looking to simply exist.
You're young, and forever going to be figuring things out. Everyone expects you to mess up and pick yourself up again a thousand times in the "real world." So, why are you so scared of going beyond your comfort zone? People can easily get in your head and change your mindset based on what they think is best for you. And where a lot of their thoughts are out of love, trying and failing is just part of living life to its absolute fullest.
I'd rather make so many mistakes and say I tried my best, than to wonder what would have happened if I ever did it. For awhile now, I've said that I want to move out to the West Coast or take that trip. Truth is, I would so regret it if this life wasn't all about living, and here's why.