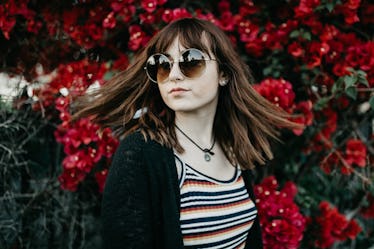 8 Little Ways To Love Yourself In Your 20s, When You Feel Like You Need It The Most
Life should always be about loving yourself. By now, you've probably heard of self-care so much, and it might even seem a little overrated. I promise that you shouldn't sign off on the idea quite yet, though. Especially when life is handing you all sorts of lemons, it's important to make lemonade and learn how to love yourself in your 20s. Amongst all of the curveballs, there's a lot of beauty — and you're really not alone.
Adulting is a lot of making the most of every experience, even if it's low-key the worst. Finding new perspectives and seeking out adventure is so important to opening up our minds and hearts to what this world can offer. And with a little self-care, you'll find you can get the same effect.
My friends and I have had a lot of heart-to-hearts over the years, when we weren't watching way too much Food Network or eating all the home fries. We've come to terms with the fact that, during college in particular, we all had one point when we felt like we needed to love ourselves a little more.
Taylor Swift knew what she was talking about in "22." We were all feeling happy, free, confused, and lonely. So, if you're in the same sort of place, these eight tips will help you love yourself and keep on living.