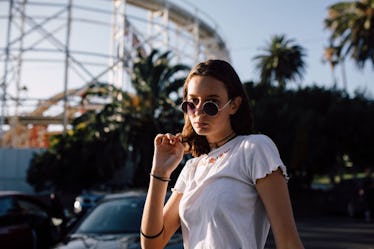 7 Ways To Take Control Of Your Life Right Now, Because It's Yours To Live
Your life is yours to live, so why aren't you treating it that way? Up until now, you may have let others decide your path. You've been trying to figure out your passions, or even where in the world you truly want to be. But, it all got so overwhelming, and now you've found yourself settling for something that doesn't feel quite right. Maybe your family told you what to major in at school, or your friends have made the decisions. You need to know some ways to take control of your life ASAP, so that you can start living a life you love.
You know better than to give into peer pressure. Sure, when your entire crew wants pizza on a Saturday night, and you want to grab sushi, the odds aren't really in your favor. Hear me out, though: I'm talking about taking charge in aspects of your life that are much bigger than takeout food.
These are the moments when you need to have a little confidence, and be fierce with what sets your soul on fire. It's easy to just go with the flow, but you'll soon realize that you're not truly happy or living to your full potential. Everybody has their own path, and you need to create yours. It won't necessarily be easy, but it will absolutely be worth it. These seven things will help you get started, because the time to take charge of your life is now.