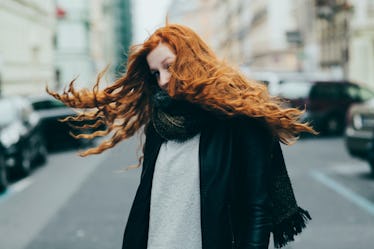 7 Questions You Should Be Able To Answer About Your Life By The Time You Hit 30
Nobody has all of the answers in life, but you're probably pretty proud of yourself for how far you've come. Somewhere along the way, some of us got the hang of adulting and began to appreciate the unexpected things that come with being 20-something. There were challenges and curveballs, but you made the most of them and are hopefully looking forward to what's next. Turning 30 is quite the milestone, and there are a few questions to answer about yourself once you get there, to ensure you're living your best life.
Your 20s is all about figuring things out: where you want to live, what kind of career path you want to pursue, and how to call the doctor and make your own appointments (without the help of your parents). You're not going to have all of the answers, especially when you first graduate college. You might feel pretty lost and spend some time wandering the world to find your exact passions and priorities. That's OK, as long as you're asking yourself some questions along the way.
Truth is, there's a lot of adventure ahead of you. You wouldn't want to miss out on a second of it, so encouraging yourself to have experiences and try new things will help you become who you're meant to be.