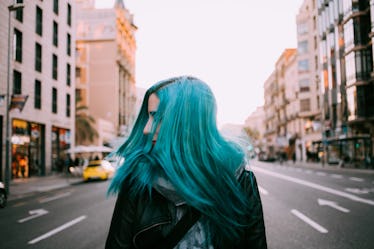 Which U.S. City Will Bring You The Most Happiness, Based On Your Zodiac Sign
Oh honey, it's time to go home! Being 20-something means you're in the constant search for what sets your soul on fire. You want to find a place or a person that understands you on every single level, and leaves you happy over the little things. We wander to all corners of the earth looking for what we're really passionate about, and when we find it, we're oh-so-happy. Often, we take some time in the post-grad life to locate a new city that we can call home. The universe somehow has it all figured out, including which U.S. city to live in, based solely on your star sign. There's one place in particular that'll have you following all your dreams in no time. Shall we?
Seriously, get your suitcase packed, because you don't want to waste another minute feeling stuck wherever you currently are. It's natural to be burnt out on your hometown after awhile, and you can always come back if this new place isn't absolutely perfect. (Although, the stars have a pretty good feeling that you'll fall in love with it, if we're being totally honest.) But, it's always better to try and see what else this world has to offer.
You could spend some time trying to get out of your comfort zone, or you could buy those plane tickets that say "one-way." Happiness is based a lot on your perspective, and changing your scenery is key to reaching the stars. So, let's see what the universe has in store.