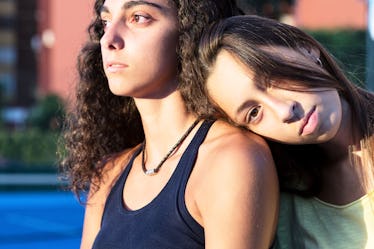 Falling For Someone When A Relationship Isn't Right Is Heartbreaking, 14 Women Say
In an ideal world, we'd hope that we'd find our soulmates, immediately fall deeply in love with them and then live the rest of our lives together totally and completely enamored by one another. But, unfortunately, that's not the way the story goes. OK, well — to be fair — sometimes that really is how the story goes. Other times, you fall in love and something big happens — maybe you fall out of love, or maybe the pressures of a long-distance relationship are too great. You can also still be totally in love but the relationship isn't working. Anyone who's been there knows that can be the worst feeling.
Hear me out on this. When you're in love and your partner somehow betrays you, it sucks. But you also are left with a concrete reason to move on. There's a concrete breaking point. There's a reason to dislike someone you once loved. Things become a little murkier when your partner doesn't do anything wrong. And when you're feelings haven't changed. The relationships in which circumstance is the only thing driving the two of you apart can oftentimes be the most difficult ones to overcome. In a recent Reddit AskWomen thread, ladies share their experiences going through this and, more importantly, their best advice for how to get through it.
This article was originally published on