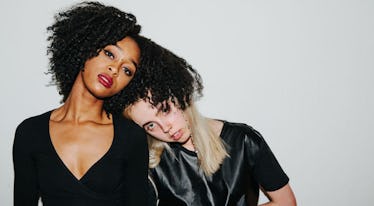 4 Fights Every Couple Has To Get Through, Because Life Will Be Smoother On The Other Side
The other day, my partner and I had the biggest fight we've had in a really long time. Things got heated and tense, and there may have been a few tears. You see, I wanted to use his PlayStation Network account, but I didn't like his avatar and he was very offended. Boom, it's fight time. Yep, that's the petty stuff we fight about now because we've had all the usual (and important) fights every couple has early on. We've got the big stuff worked out, and we've learned how to fight constructively, so despite the pettiness of the argument, we managed to relatively quickly kiss, make up, and laugh about it. Which is something we couldn't have done if we hadn't had those big, ahem, discussions (OK, they were fights) early on!
Ask any couple what they fight about, and there will probably be a handful of topics they all have in common. There are natural points of friction in relationships that can get heated, but, once resolved, actually do make couples grow closer. In fact, as relationship therapist Dana Ward told Elite Daily, "Fighting is normal. While some couples may think fighting is the sign of a bad relationship, it is actually very important. The key is fighting with a purpose." When you're angry, that's so easy to forget, but you should be fighting toward a mutually acceptable resolution. When that happens, the relationship just gets that much easier moving forward.
So, what do almost all couples fight about? Well, here are some oh-so-common themes.