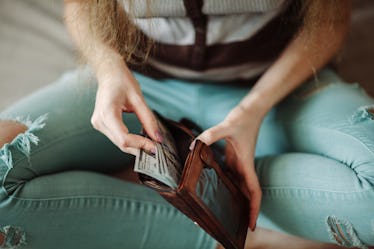 4 Money Fights That Are Super Common In Relationships & How To Fix Them
While money definitely isn't the most important thing when it comes to deciding whether or not you want a relationship with someone, it can definitely cause a ton of problems once you're together. Money fights in a relationship are pretty common, because two different people may very well have different ideas about how to handle finances. A strict saver is likely always going to have problems if their partner is a reckless spender.
But sometimes the polarized "spender" versus "saver" dynamic doesn't fully encompass the issue. Maybe one of you thinks that you should be spending your money on traveling and seeing the world, while the other wants to save up every penny to buy a new tech gadget. Like most other areas of a relationship, your spending habits may or may not be compatible — but if you're both willing to try and understand where the other is coming from, then you just might be able to work through money spats without letting them become a serious problem in the relationship. Here are some common things partners disagree on when it comes to finances and some ways to deal with them so you're both happy.