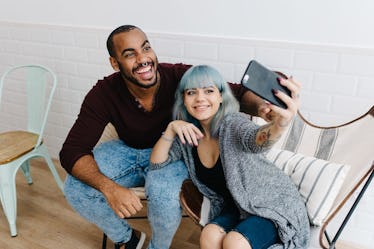 3 Zodiac Signs That Shy Away From Conflict In Relationships, No Matter What
There are a few hard-headed, tenacious signs you can always count on to embrace conflict. An Aries stays ready for war — mess with the ram, you'll get the horns. A Gemini won't back down from any opportunity to show off their oratory finesse. Leos will get super hurt that you crossed them and unleash the Oscar-worthy monologue that's always bubbling beneath the surface. And Scorpios? Make them mad and they're four, five seconds away from putting those stingers to good use. But there are a few zodiac signs that don't really don't like conflict in their relationships because it's just not their style — unlike fiery Aries, testy Geminis, prideful Leos, and fiesty Scorpios.
It's not that you'll never run into conflict with any of the five below signs. It's just that, at their core, they'd prefer not to waste their energy on something as hurtful and draining as an argument. If you ever catch them trading snarky texts, or huffing and puffing IRL, know that they're doing so as a very last resort. These five would rather keep the peace — a mark of their easygoing, tender temperament — or just focus on solving the problem at hand. Here are the zodiac signs that avoid conflict at all costs in their relationships.