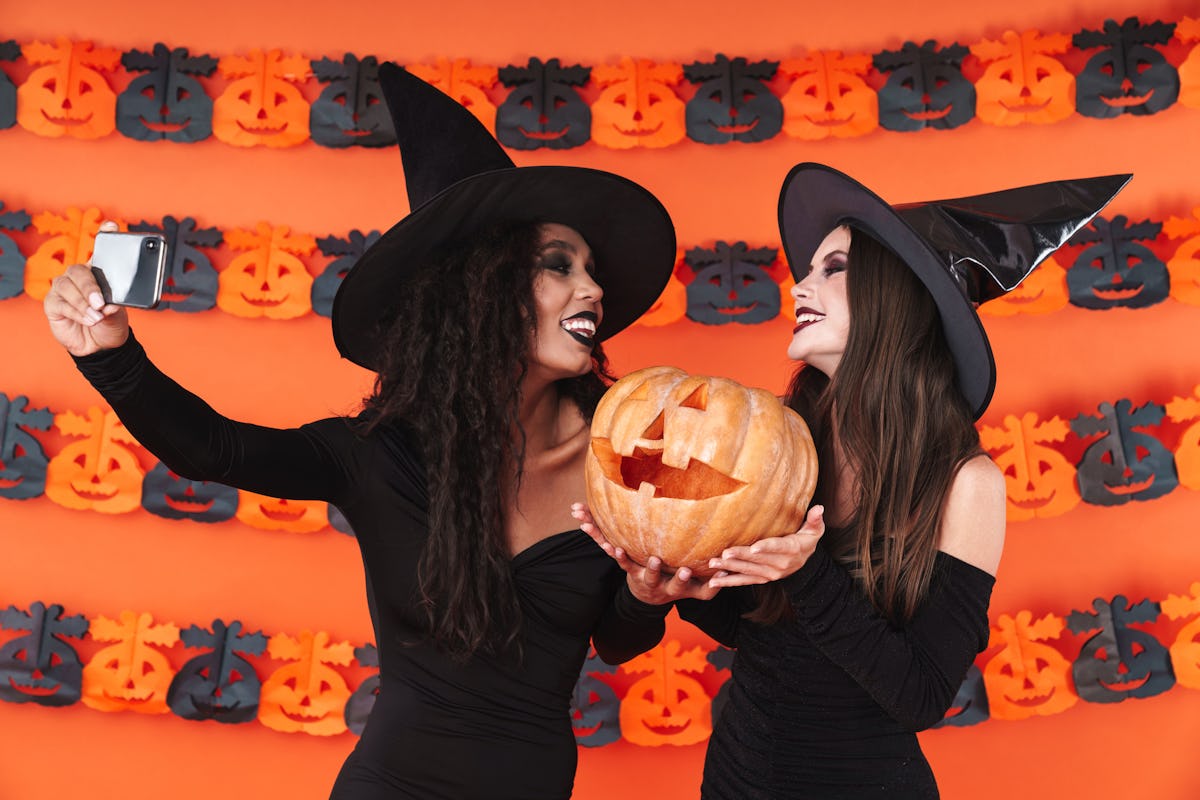 21 Insta Captions For Your Couples Costumes That Are Too Gourd To Be True
Shutterstock
‌
After coming up with a couples costume that you both agree on and figuring out all the props and logistics, there's only one thing left to do: pen the perfect caption to tie it all together. Whether you and your boo are dressed up as Bonnie and Clyde, or you're rocking your Riverdale-themed favorite 'fit, these creative Instagram captions for Halloween 2019 couples costumes are sure to bring a little trick to your treats. Or is it treats to your trick? Honestly, you can decide.
No matter how long you've been seeing you boo, dressing up together on Halloween can be a super fun way to ring in Oct. 31. Whether you're staying up late to craft all the parts of your costume at home or watch Hocus Pocus while ordering all parts of your costume on Amazon, there's no wrong way to do a couples costume. And whether you hit the bars then head to a party, or you just hang at home to pass out candy, celebrating Halloween with your flame can be almost too gourd to be true.
And if you and your honey have the perfect couples costume, here are 21 Instagram captions to really seal the spooky deal.