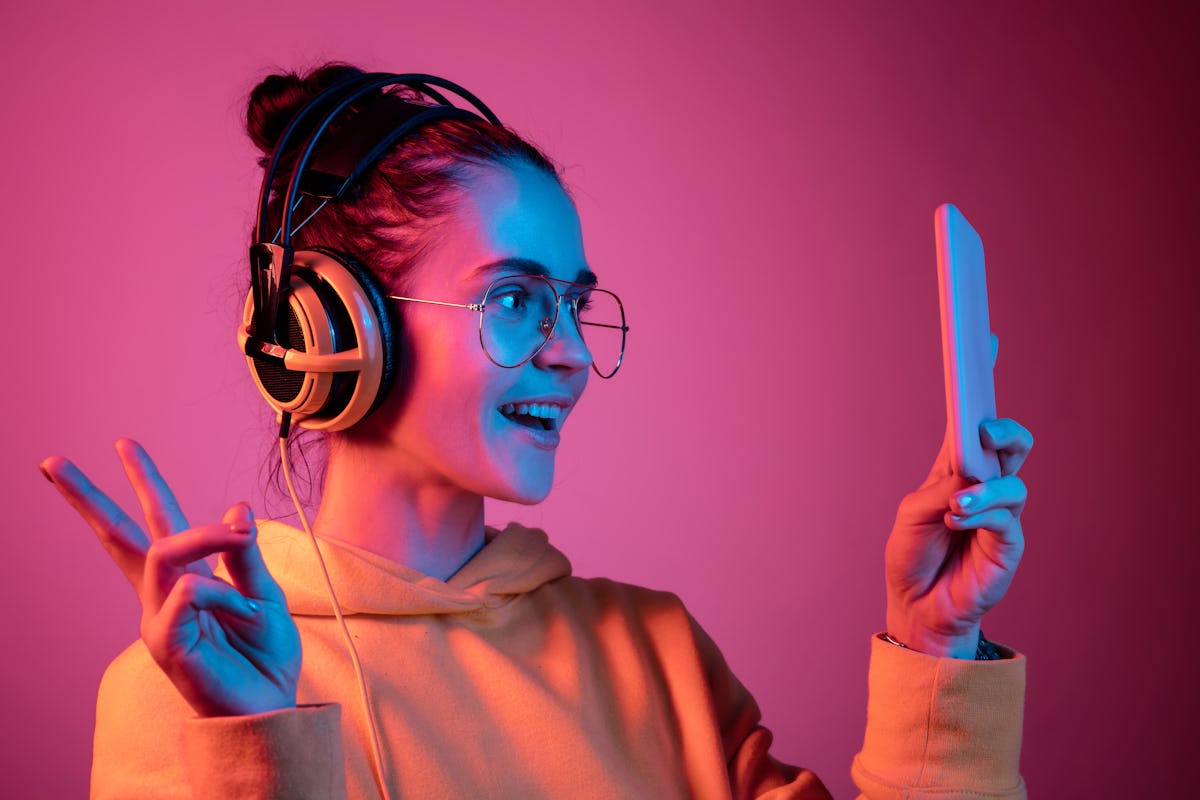 These Seriously Catchy Songs Will Totally Up Your IG Story Game
Shutterstock
Instagram's lyrics feature in Stories has been out for a while, and there are so many songs you can choose for your Instagram Story. If you haven't used the lyrics feature before, it lets you add music to your Story and choose which portion of the song you want to use, before giving you the option to add lyrics and customize how they look on your screen. With so many options, though, it can be tough to choose which will be the best song for your Instagram Story.
Instagram's lyrics feature is an easy way to jazz up your Story. Not only can you add some major ~vibes~ for you and your friends to jam out to, but it's also an easy way to showcase some of your favorite music or artists when posting on Instagram. You can do this in your Instagram Story on your Instagram app. First, take or upload a picture or video you want to pair with your song of choice, then tap the sticker icon in the top right corner. Choose the "Music" option or type "Music" into your search bar to find it. From there, you can browse different songs by mood or occasion, or search for your own picks. Once you've found the song, click on it, then click the album's icon to pull up the different lyric options. You can use the dial to select which part of the song (and the lyrics) you want to show up on your Story.
If you still can't decide what songs for Instagram Stories you should use, these Instagram song lyric options are about to make your Story so fire.