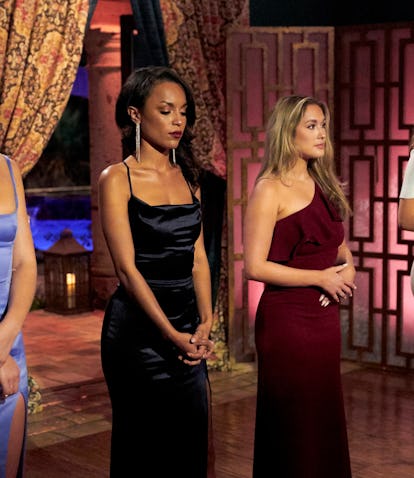 Who's The 2022 Bachelorette? 10 Theories
Let's run down the options.
ABC
Bachelor Nation has almost made it to the end of Season 26 of The Bachelor, which means only one thing for sure: It's almost time for the next season of The Bachelorette. Because if there's one thing that's guaranteed in the Bachelor franchise, it's that there's always another season on the horizon. So as Clayton Echard's time as the lead comes to the close, fans are wondering who will be next in line. And this time around, there are quite a few theories about who might be the 2022 Bachelorette.
The first place to look for the next Bachelorette is usually the preceding season of The Bachelor. More often than not, the Bachelor franchise pulls from the previous season's frontrunners when picking the next lead. So it makes sense to look back at the contestants from Clayton's season as possible contenders for the next Bachelorette.
But there's also a chance the producers might go further back in Bachelor Nation history to draw from another Bachelor season or even Bachelor In Paradise. Or, there could be another Matt James-type situation and the next Bachelorette could be someone who's never even been a part of the franchise before. Basically, the next Bachelorette season could truly go in any number of directions, but here are a few leading theories.
Season 26 of The Bachelor continues on Mondays at 8 p.m. ET on ABC.