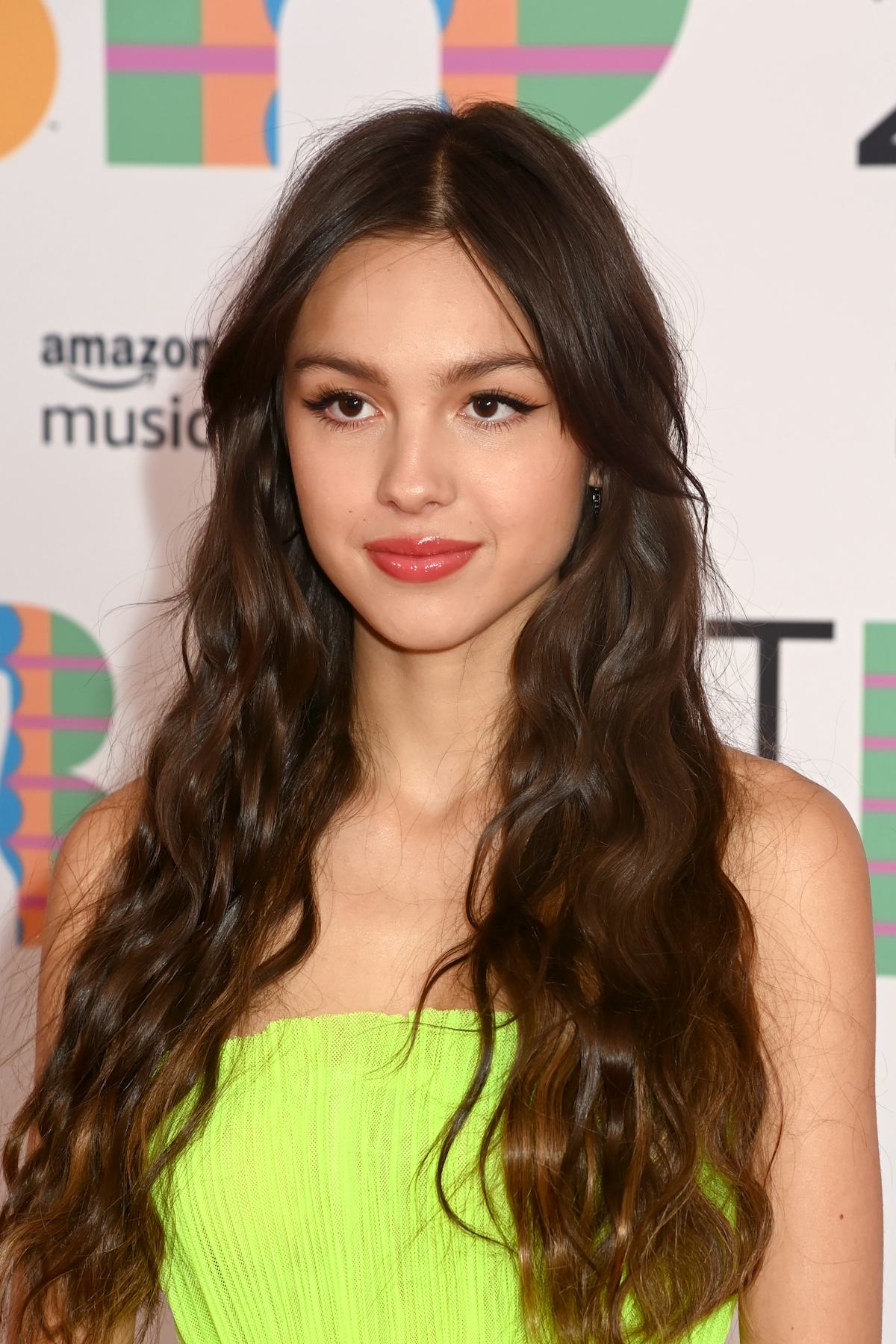 5 DIY Olivia Rodrigo Costumes That'll Be "Good 4 U" This Halloween
These costumes will give everyone Y2K vibes.
Dave J Hogan/Getty Images Entertainment/Getty Images
If you're anything like me, you're probably reluctant to put away your swimsuits and welcome the fall season (and weather), but the truth is it will be here before we know it. Thankfully, fall coincides with a lot of exciting things as well, and, no, I'm, not talking about pumpkin spice lattes. The Halloween holiday is undoubtedly the best part of the fall months, and this year, there's a wealth of costume inspiration you're going to want to cash in on. After having a wildly successful breakout year, Olivia Rodrigo has been serving up flawless fashion looks on the red carpet, in her music videos, and on social media. And while we can't all be besties with the "Drivers License" singer, we can enlist our besties to recreate some of her best looks from the past year. These DIY Olivia Rodrigo costumes are so easy to make at home and won't break the bank.
Rodrigo has had quite the journey in the past eight months since releasing her viral first solo single. She's been a star on Disney+'s High School Musical: The Musical: The Series since November 2019, but her debut record, Sour, landed her a whole new legion of fans. Those devouring her music can't seem to get enough, and there are more than 16 million people on Instagram watching her every move. While promoting her debut album, she's consistently wowed with every one of her ensembles, and she's become well-known for incorporating Y2K-inspired items into her wardrobe. Now that the spooky season is nearly upon us, here's how you can channel her funky looks.
The "Good 4 U" Music Video
Rodrigo released the official music video for "Good 4 U" on May 13 and it was an angsty take on the high school experience. The most memorable look from the video was Rodrigo's sporty cheerleading uniform, and if you want an instantly recognizable costume this year, it's your best bet.
A simple blue and white cheer uniform is the perfect start to pulling your "Good 4 U" costume together.
Add a floral barrette like the one Rodrigo wore in her hair and you're good to go.
The Sour Album Cover
Few artistic moments in Rodrigo's career have been as iconic as the cover of her debut album. Sour, which dropped in May, is one of the bestselling records of 2021, moving more than 256,000 copies by August, so the cover is instantly recognizable among fans. It's also super easy to recreate and takes minimal effort! We love to see it.
In the photo, Rodrigo's face is covered in colorful stickers and you can pick up a sticker pack with practically the same designs over on Etsy.
Another important component to the look? The fuzzy pink crop top she wore for the pic. Fans can snag a similar top over at Hollister, and it will only run you $13.
The "Brutal" Music Video Makeup
Rodrigo nearly broke the internet with the release of her "Brutal" video on Aug. 23, which has racked up more than 14 million views. But the best part of the video may not be the fashion looks, but the makeup. Rodrigo rocked so many fierce beauty looks throughout the video and it's no surprise so many beauty bloggers and influencers are now recreating them at home.
Fans can take inspo from the "Brutal" video this Halloween by taking a stab at these beauty looks for themselves at home. One popular look includes Rodrigo's pink fire eyeshadow. But Rodrigo rocked so many different beauty looks throughout the course of the video, so you can definitely have fun with it and try out your favorites.
If you don't already have a colorful makeup palette at home, you'll want to pick one up. ColourPop's Hue & Me palette is full of vivid colors that will do the trick.
Sour Prom Queen
Seeing as she never got the chance to attend prom, Rodrigo created her own prom night to celebrate the release of her Sour concert film. She wore a glittering pink dress (and crown!) in the promo photo, and it's a look that is super easy to recreate at home.
You'll want a tiara to complete the look. This official Sour prom tiara from Rodrigo's webstore is the perfect choice and everyone will know exactly who you are.
Grab a floral bouquet and you're prom ready!
Her 2021 Brit Awards Look
Rodrigo turned heads at the 2021 Brit Awards, mostly because she was having a major career moment, but also because she showed up in neon green. The eye-catching look was a memorable one, and there are a number of similar dresses available online.
It was truly a night to remember, especially because Rodrigo finally met her idol, Taylor Swift.
This dress from Babaroni is practically the same exact color as Rodrigo's brightly-colored dress from the Brit Awards.
You'll want to add a black belt around the waist to mirror Rodrigo's exact look. Convince a pal to dress up as Taylor Swift and you'll be living your best life just like Rodrigo was at the awards show.