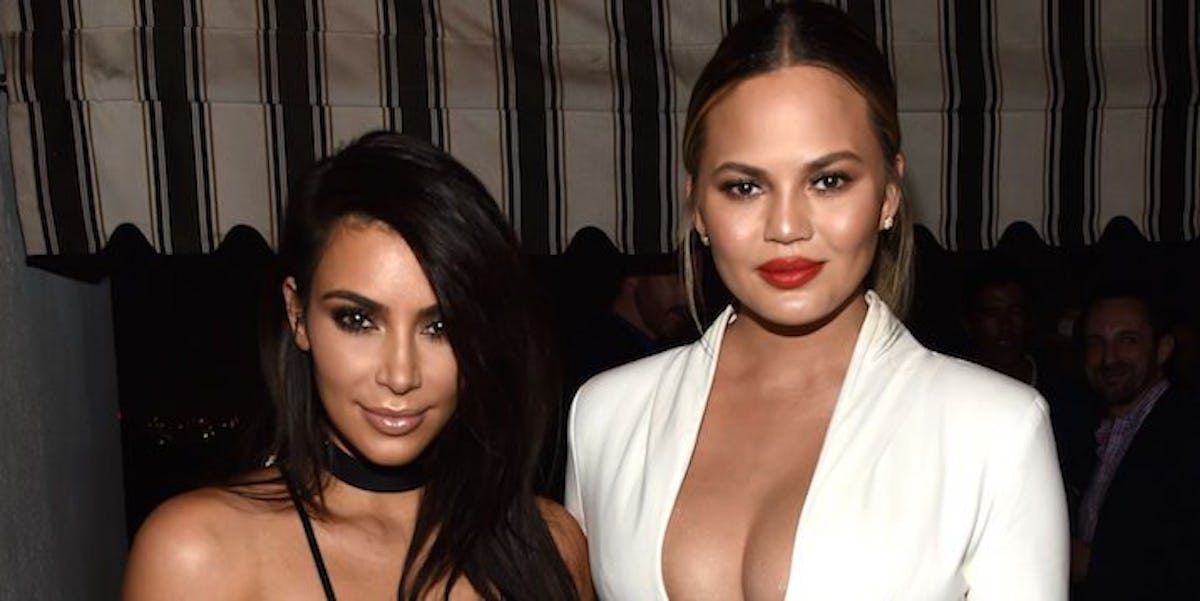 Kim K And Chrissy Teigen Started A Book Club And The First Read Is Obvious
REX/Shutterstock
After months of radio silence, Kim Kardashian has made a comeback in a big way.
With movie cameos, political tweets and adorable family photos, it's safe to say Kim K is here to stay.
Who would have guessed the next step for the reality television star would be starting up a book club with the internet's favorite Twitter troll Chrissy Teigen and celebrity hair stylist Jen Atkin?
Yeah, that's right. A book club is happening and Kim is so excited. Yesterday, the star took to Twitter to share the news with everyone.
Plus, the first book she chose, "Embraced by the Light," makes perfect sense.
Last week, Kim tweeted about meeting "her favorite author" Betty J. Eadie, who actually wrote the New York Times best seller "Embraced by the Light," which Kim said "helped [her] live [her] life in such a full way."
Over the past couple of months, Kim K has really been through the ringer.
After the attacks in Paris, the star basically disappeared from the face of the Earth.
In the trailer for the upcoming season of "Keeping Up with the Kardashians," the audience can see just how emotional she still is over the jewelry heist.
Kim has persevered by getting help and slowly returning to social media, and she used this book to do it.
It makes complete sense, considering the book is about the author's near-death experience and how she lived a fulfilling life afterwards.
The book's description reads,
Compelling, inspiring, and infinitely reassuring, her vivid account gives us a glimpse of the peace and unconditional love that awaits us all. More important, Betty's journey offers a simple message that can transform our lives today, showing us our purpose and guiding us to live the way we were meant to — joyously, abundantly, and with love.
And Kim K wants everyone to read it.
So, as her book club's first order of business, she is making her friends and everyone else who joins read a book she considers a "life changer."
This is not the first time a celeb started a book club with friends and fans.
Last year, Emma Watson shared the books she was reading as a part of her involvement with UN women.
Lena Dunham also joined this trend after launching a weekly newsletter called "Lenny," which features up and coming authors, among other things, and has a deeply feminist theme.
Another celebrity who gives book advice is Reese Witherspoon.
Emma Roberts is also known to share what she's been reading.
And of course, the one who started it all, our lady Oprah.
You're in great company, Kim K. Everyone go read a book -- it's good for you.