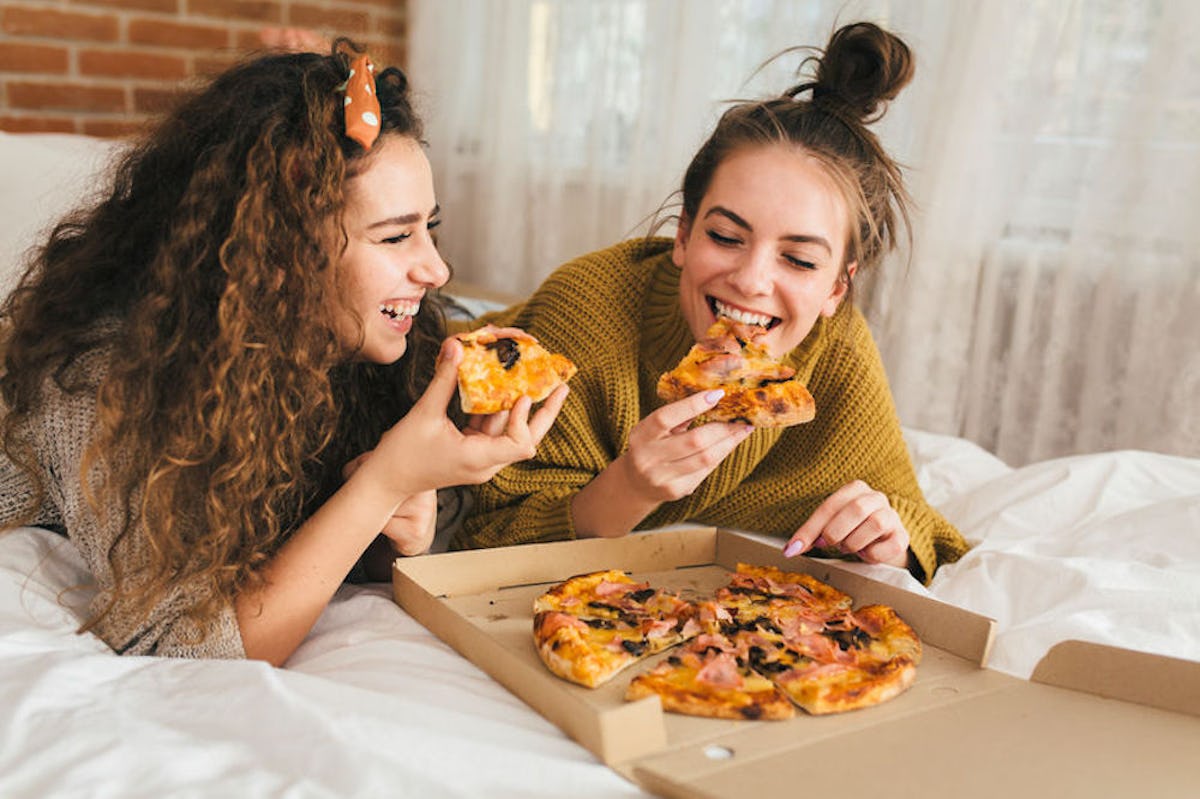 Why Your First Roommate Is The Best You'll Ever Have, So Keep Her Extra Close
Dear, first roommate. Thank you for everything — from making sure the fridge was always stocked with the best snacks, to obsessing over who would get that last rose on The Bachelor. Oh yes, this girl has made such a memorable and amazing mark on your life. You could go on and on with all the reasons why your first roommate is the best you'll ever have. (Be sure to show her some extra appreciation, OK?)
You remember the first day you went off to college. Your siblings helped you pack your suitcases into the trunk of the car, and you hit the road. In a very movie-esque moment, you watched your hometown get smaller in the rearview mirror, and then focused on the road ahead. This was just the beginning of arguably the best four years of your life, and you were ready to make every semester count.
When you rolled up campus, you were full of excitement and some nerves. You anxiously awaited your roommate's arrival, and made sure to keep your bins and boxes to one side of the room. Up until this point, you had only talked over text message, and figured out you loved the same television shows. She walked in the door with a huge smile on her face, and a pillow in her hand. The rest is history.
Looking back on it all, you're realizing that there's always going to be a special place in your heart for this cool human. These seven reasons definitely help, too.