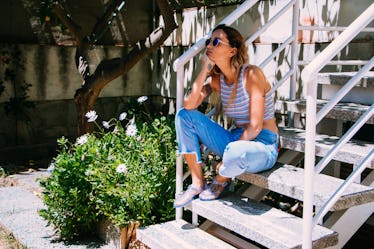 8 Things To Consider When You're Looking For An Apartment For The First Time
Apartment, sweet apartment. You're at a point in your life where you're starting to look for a place to call your own. After all those years of living in a dorm room and sleeping in a twin-size bed, you're more than ready to move out. You've been dreaming about decorating that cozy loft in the city, or being right by the beach at all times. You're even excited that there's a trip to IKEA in your future. But, there are some things to consider when you're looking for an apartment for the first time. This is where the #adulting comes in.
Wouldn't it be cool if apartment hunting was like an episode of House Hunters? A realtor would bring you to three cute and trendy places around town, and you'd have to tell her your likes and dislikes. This one apartment had great closet space, but very few windows. Option number two allowed dogs, but was located so far away from your work. Let's be honest: The studio is the way to go, and you're already picturing where you'd put your succulents.
In reality, it's not always like what you see on television. You'll likely tour a lot of apartments and lofts before you sign any contract and call that place home. Throughout the process, you'll discover what you need out of your living situation, and figure out your priorities. Taking these eight things into consideration will be key when you're looking for an apartment the first time around.