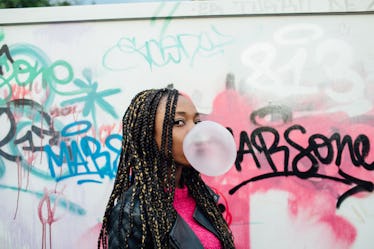 The Brutally Honest Stages Of Growing Up In Your 20s
You might not be sure when it happened, but you grew up. It wasn't something that happened overnight, like a meme going viral on Twitter. It feels like almost suddenly you stopped being a kid, and instead, you're adulting a bit more every day. You're paying rent checks and going grocery shopping. You've been to college, or landed your first job and are attempting to fit in at the office. It's been a whirlwind — and let's be honest, bittersweet. The stages of growing up in your 20s come with a lot of high and lows, but believe it or not, now you're grown.
Personally, I'm still making nuggets for dinner at least once a week and love animated movies way too much to be considered an adult. That's the criteria, right? I've learned the struggle of waking up early in the morning before work in order to spend some time with my cup of coffee. Even complaining about the nine to five life has been part of my routine. Truth is, it's all part of your 20s, just as much as hitting the bars for the first time and watching Food Network on a weekly basis with your roommates.
Despite the struggles, I wouldn't trade the experience for anything else. I've learned more about myself than ever before while living on my own, and figured out how to make new friends. These 10 stages will feel all too relatable, because you're growing up in your 20s.