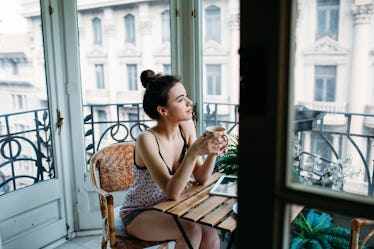 You're Officially Growing Up Once You're Over These Things In Your 20s
You're not quite sure when it happened, but you seriously grew up. It seems like just yesterday when you were a kid eating all the cool snacks on the playground, and now you're going grocery shopping and picking out the essentials for yourself. Sure, there are parts of being an adult that are seriously cool, but there are other things you fall out of love with along the way. It's just a sign that you're really adulting — and that's something to be proud of.
When you were a kid, you couldn't wait to get to this part and be a grown-up. All of the coolest people in your life were adults and always knew what to say and do. Now, you're the one with the cool advice, and are telling the best stories from studying abroad to your younger cousins. They look up to you like you put the stars in the sky, and can't wait to go to be an adult and travel the world, too.
There are some things nobody tells you about growing up, though. For one, you never thought you'd fall out of love with these six things. I think it's safe to say you're an adult after all.