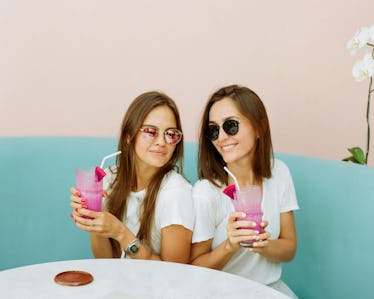 You're Officially Growing Up Once You Stop Having These Friends In Your 20s
Some friends just aren't forever, and that's OK. You have your day ones, and the girls from school you can't live without. There's the chill bestie in your crew, and the one who's always traveling. You've grown up with some of them, and others you met in college. Adulthood came quickly, and you rely on your besties when it comes to navigating what's next. Honestly, you're wondering how to know you're growing up, because you might not feel entirely like an adult.
Truth is, the best sign is the friends you stop having in your 20s. In high school, you may have had quite the crew. You surrounded yourself with as many people as possible, from teammates to buddies from class. Even in college, you found a couple of people you love spending time with, even if it's just to grab coffee in between study sessions. They make life an adventure, and your Saturday nights pretty sweet.
Along the way, you've also had those friends who you've been better off without. You loved their company and the memories you made, but when you grew up, you realized they were doing you more harm than good. On the bright side, you've found some pretty rad people to take their place. There's always a silver lining to leaving these six kinds of friends behind in your 20s.