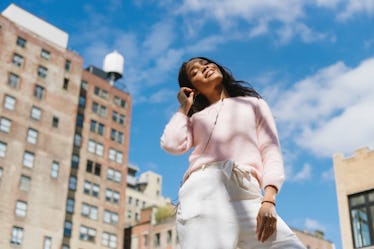 If You're About To Graduate College, You Know These 6 Things To Be True
Girl, it's almost time to graduate college. You're not quite sure where the past four years went, and it feels like you were a freshmen just yesterday. You have a thousand memories behind you, and are starting to think about what's next. Maybe you and your roommates will take on a new city, you'll go to grad school, or just spend some time figuring out your passion before you pursue it. When you're about to graduate college, you have so many thoughts and feelings, and seriously know a few things to be true.
Don't worry, the days of eating ramen for dinner aren't over quite yet, and being an "adult" doesn't mean you have to give up dinosaur-shaped nuggets forever. You'll still hang out with your roommates, even if it's just over FaceTime, and the city is filled with good bagel places that will live up to your favorites around campus. Thank goodness, huh? We don't know where we'd be in the real world without a good egg and cheese sandwich.
You're excited to your degree and toss your cap alongside your friends. All of those long nights of studying in the library were worth it, and you'd even relive those moments if it meant staying in college for just a little longer. Graduation comes with a lot of feelings, and these six things are all too true.