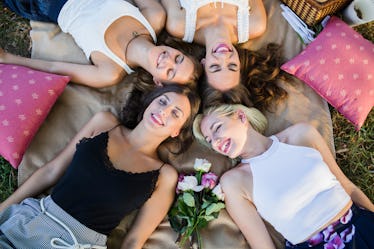 What The College Senior Really Wants Her Friends To Know Before Graduation
Senior year of college is such a whirlwind. I don't think anyone knows quite what to expect, and senior year of high school just doesn't compare. Sure, people tell you it's so bittersweet, and that it's over before you really feel like it has even begun. In a way, they're right. Looking back, this year went by quickly, even when days filled with studying and exams felt like they would never come to an end. But what's kept me motivated, are my friends. I assume this is like most. On behalf of all of us, it's important we establish what college seniors want their friends to know before they're walking across the stage to grab their diploma.
After all, you've known many of these friends for some time. You've spent countless hours together chilling in the quad, planning weekend getaways, studying over late-night pizza sessions, and so much more. You've made the best memories and can't imaging what your college experience would have been like without them in it.
So here's to you, college friends. I hate to get all sappy, so I'll try not to — but it's not my fault you're pretty great. It's important you know these seven things before we toss our graduation caps in the air.