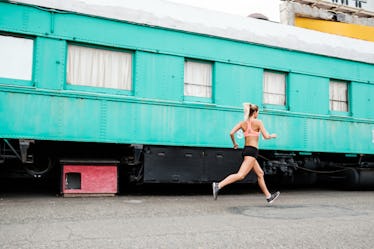 What You Miss Out On In Your 20s When You're Always Looking For The Next Best Thing
When we're in our 20s, some of us tend to live life at a thousand miles per minute. We focus on the future and forget to take time to soak up the present. The truth is, some of what's next has to be left up to chance. There are so many things you miss out on in your 20s when you're always focusing on the next best thing. For now, you should set your sights on living in the moment and appreciating what's right in front of you.
There's something to be said for stopping to smell the roses. You learn to see the beauty in the littlest things, and you're content with where you're at in life. It can be a struggle to not compare yourself to your friends and what path they may be following. You have your own passions to pursue, though, and need to find some comfort in the unknown.
You really don't need to have everything figured out, and you're really missing out on these seven things when you're more worried about what's next. Be proactive when it comes to following your dreams, but don't get caught up in what's supposedly the next best thing. It's your life to live, and you don't want another second to go by without embracing it all.