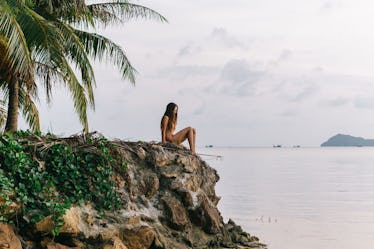 Why You Should Follow Your Wanderlust Right Now, Because You've Been Putting It Off
What are you waiting for? Your wanderlust is calling, and you've yet to answer. You've thought about those tropical trips and exotic experiences, but just can't seem to purchase the plane tickets. You're slowly running out of excuses, and wondering why you're even making them in the first place. After all, living would be quite the adventure and you weren't put on this planet just to pay the bills. There are a thousand reasons why you should travel right now, most of which you're probably well aware of. If you're in need of a sign or are waiting for all of the stars to align, though, just know that there's never been a better time to follow your wanderlust.
You've probably heard it enough by now that you're young and free. Sure, you have a packed schedule and plans with your friends most of the time. Life is still pretty sweet with your besties by your side. But, you're washing away your worries with caffeine and always waiting for the weekend. Why doesn't every day feel like Saturday?
Truth is, when you travel, you're creating a life for yourself. You wander the whole wide world, and see all of the beauty that's beyond what you could ever capture with a camera. You meet new people, and immerse yourself in different cultures. The only thing standing in the way right now is yourself. Hopefully these six reasons will remind you why you should follow your wanderlust as soon as possible.