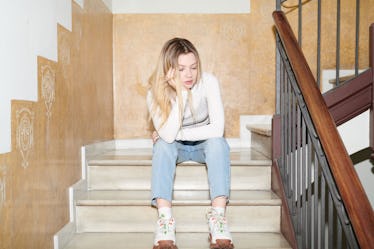 4 Signs Your Relationship Isn't Meant To Be & You're Destined For Something Greater
If you've ever gone through a breakup, chances are a friend has tried to comfort you by saying, "It just wasn't meant to be." And while, sure, that may actually be the case, accepting that your relationship isn't meant to be can be really hard. What does "meant to be" even mean? Simply put, not all relationships are meant to last forever. The cliche that some people come into your life for "a reason, a season, or a lifetime," rings true. And if your relationship isn't meant to be, you'll know it.
If you realize that you and bae aren't meant to last forever, it may be difficult to face the music, but parting ways and moving on sooner rather than later may be better for both of you in the long run. "You need to realize that not everyone is meant to be in our lives forever," breakup coach and host of the breakup BOOST podcast, Trina Leckie, previously told Elite Daily. "You need to look at the situation realistically and be honest with yourself. See things for what they are. Not what you wished they could be." So, if something's been feeling off in your relationship lately, you may want to look back and see if you and your partner have come across any of these signs your relationship may not be meant to be.