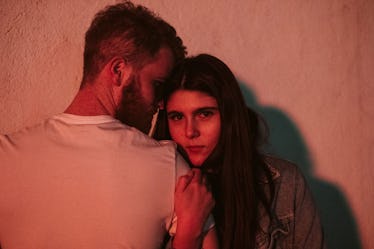 5 Signs Getting Back Together With Your Ex Won't Work, No Matter How Much You Want It To
After a relationship ends, it can be tempting to consider getting back together with your ex — especially if you still have feelings for each other. But the complicated thing about rekindling a relationship that didn't work is that sometimes, no matter how much you want things to be different this time, there is no guarantee. If you're thinking about giving a relationship another shot, it's important to keep an eye out for the signs getting back together with your ex won't work. Why? Because spending time, energy, and emotions on trying to make something work that just isn't meant to be can be exhausting, and you don't deserve to be anything but happy in your relationship.
But before you decide to get back together with your ex, "really question why you want to be with your partner again," Dr. Benjamin Ritter, founder of The Breakup Supplement and Live for Yourself Consulting, tells Elite Daily. "Are you willing to be in the same relationship? Are you at the point where you don't want the things that you wanted before? Are you willing to give up the things you fought about and that caused your relationship to end? If you are going to try again, you need to come to terms that you [may] just [be] getting back into the same relationship, and that you've decided to make it work despite the issues." It may be best to avoid trying again if you've noticed any of the following five signs.