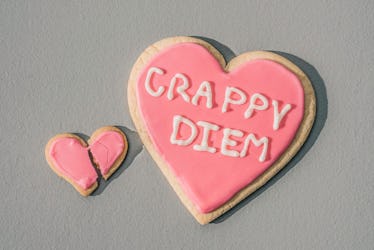 6 Women Reveal The Reasons They Went Back To Their Exes, & Wow, It's So Real
Breaking up with someone isn't always an easy decision. Usually, there are a lot of emotions involved, and maybe even some doubts about whether to even go through with it. But, after you've broken up, you may be tempted to get back together. And obviously, that's your choice. But, these stories from women revealing the reasons to get back with an ex are totally relatable, heartbreaking, and sometimes, perfectly adorable.
Every situation is different, so there's really no one-size-fits-all way of knowing whether or not you should get back with your ex, other than to figure out how you feel about it. However, if you're looking for some input on the matter, these stories from real women about what happened when they got back with their exes might help you decide what to do.
Honestly, sometimes it works out, but sometimes it doesn't. Maybe you feel like you have to get back with your ex, either to see if you're meant to be, or to know for sure that it's not.
Whatever the case, read on, because you might learn something new. Or you might even realize that you just want to swear off dating for the foreseeable future! Or at least until, like, Friday.