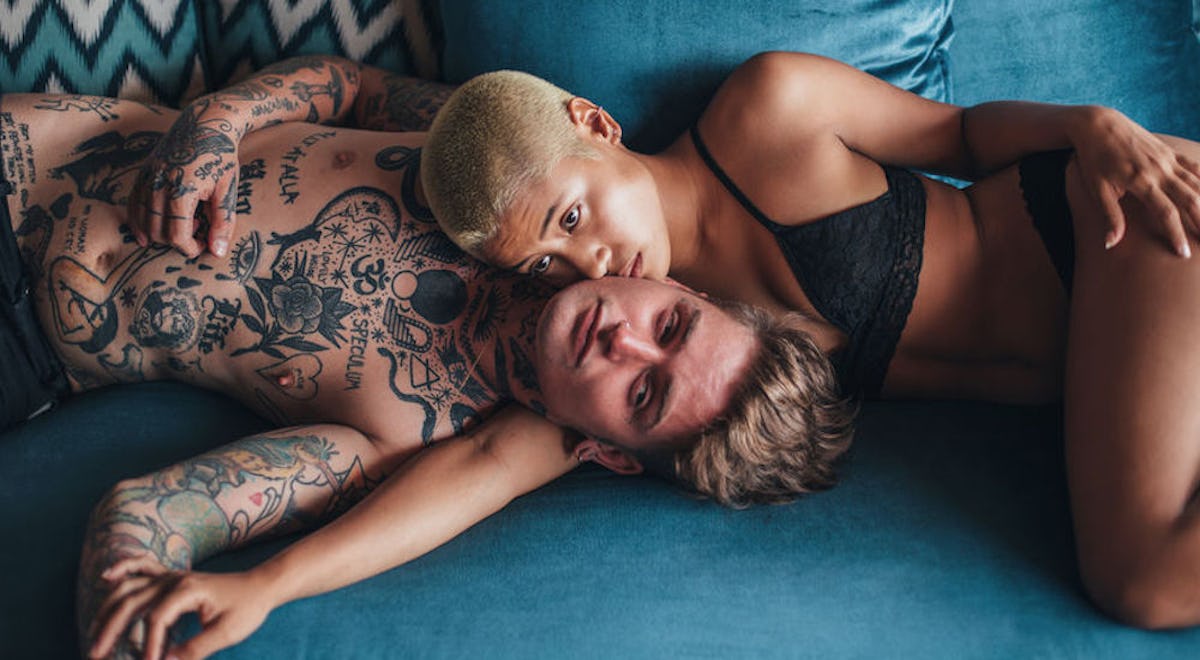 If You Can't Stop Cheating On Your Partners, Here's What You Should Do, Experts Say
As much as we all might wish cheating is rare, the fact is, it happens... a lot. For some folks, it's a one-time thing. You make a mistake, learn from it, and move on. But for others, cheating can become more of a pattern, and they can feel as though they can't stop cheating, even if they want to. It is shockingly common.
In a 2015 study published in Journal of Social and Personal Relationships, researchers found that the average person has about a 42 percent chance of cheating on their partner. Yikes. Another study, conducted in 2017 and published in the journal Archives of Sexual Behavior, showed that once someone cheats, they are three times more likely to cheat again. Double yikes.
But why? Why do serial cheaters cheat? According to NYC relationship expert Susan Winter, there are many motivating reasons for repeated infidelity. She says it could simply be the desire for personal validation. "Who doesn't want to feel attractive?" Winter asks Elite Daily. "The cheater feels elevated by their conquest. This proves their worth. And the more hits of recognition and personal validation gained, the better the cheater feels about themselves."
It could also be about a feeling of entitlement, says Winter. "Many cheaters bank on their power and status to get them what they want in life, including sexual partners," she says. "These individuals are convinced that they deserve a bevy of partners because of 'who they are.'"
For some, Winter says the impetus to cheat is about unhappiness in a relationship, explaining that "serial cheaters ... can be motivated by resentment. If their spouse is constantly belittling them, cheating is one way of getting even. It shifts the power dynamic and feels like a win for the partner that holds long-standing resentments."
Or it could simply boil down to self-esteem issues. "Insecurity demands that more is better," Winter says. '"When in doubt, increase the numbers [of partners] to pump up your value, attraction and desirability."
Any of these could be the cause, but relationship expert and host of the Dates & Mates podcast, Damona Hoffman, thinks cheating comes down to another common issue: addiction.
"Serial cheaters are essentially addicts," she says. "They are addicted to the endorphins that come from falling in love (even if it's just for one night) and the adrenaline that comes with the potential for being caught."
Understanding why people are unfaithful is one thing, but what about serial cheaters who want to change their ways? It is possible to turn over a new leaf if you're willing to put in the work? The short answer is yes and, well, no. Here is what the experts say you should do if you just can't stop cheating on your partner.