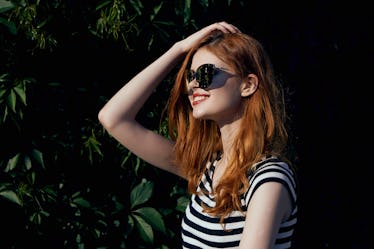 9 Little Life Hacks That Will Help You Feel More Confident Every Day 
Henry Ford once said, "Whether you think you can, or whether you think you can't, you're right." There's so much wisdom built up in this one sentence because it's true. No matter what you set out to achieve in life, a lack of self-confidence will almost always set you up for failure. If you don't believe in yourself, who will? The problem is that, similar to self-love and genuine happiness, achieving total, unconditional self-confidence is an internal struggle. It's a challenge to merely wake up in the morning with a smile on your face, let alone feel 100 percent invincible. Understand that becoming more self-confident can be difficult, but it's not impossible, and most people are not self-confident by nature. That being said, however, you can definitely explore how to be more confident in your everyday life simply by implementing a few minor changes.
I've said it before, and I'll say it again: change your mind, change your world. Most of us don't even realize just how much power our minds have over us and the way we live our lives. Take a moment to consider how many times a day you say "I can't," or "That's too hard." We burrow into the negative because self-doubt and criticism is easy; for some reason, unequivocal belief in oneself is hard.
Self-confidence doesn't come naturally, but it is something that can be taught and practiced. Here are a few ways to become more confident in your everyday life.