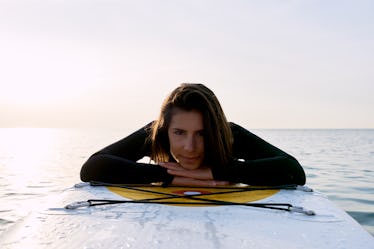 If You're Unhappy In Your Relationship, You'll Notice These 4 Things About Yourself
Whether your coworker totally screwed you over or your roommates ate all your Greek yogurt, feeling your feelings is a part of being human — even the not-so-nice ones. If you've been dating someone for a while or you're seeing someone new, but it has started to feel a little off, it's not always easy to tell whether you're unhappy in your relationship or perhaps just having a bad day. But when you're frequently frustrated with your boo and you keep canceling date night to spend time with your friends, it's natural to wonder if your relationship is what's making you unhappy.
"Rough patches are a part of the relationship. Our partners, like us, go throw so many changes over the course of a relationship," Dr. Joshua Klapow, Ph.D. Clinical Psychologist and Host of 'The Kurre and Klapow Show,' tells Elite Daily. "We need to be careful not to attribute changes in the nature of the relationship, our emotions, or their emotions, to falling out of love."
Relationships of all kinds change over time, and with them our priorities, goal, and emotions' ebb and flow, too. But if you're starting to suspect your romantic relationship is causing you to feel a little low, Dr. Klapow shares four things you may notice about yourself.