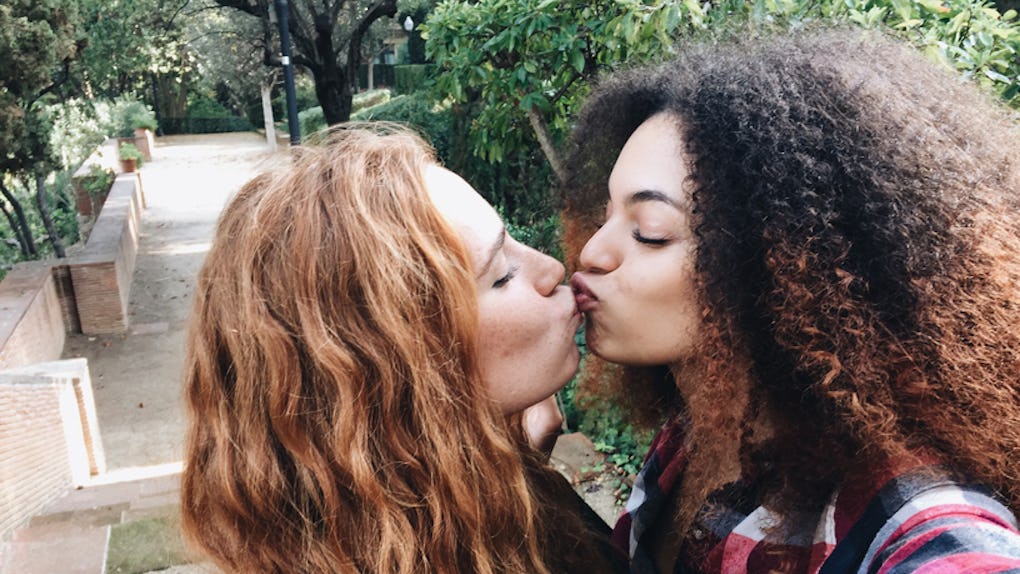 STOCKSY/GUILLE FAINGOLD
How Often Should You See Your Boyfriend Or Girlfriend In An Average Week?
Recently, I've become a huge fan of setting relationship boundaries like how often you should see your boyfriend in a week or how many nights you should sleep over at their place. I haven't always been this calculated about things like that. In the past, whenever I got into a new relationship, my immediate reaction would be to go all-in way too quickly, and the results weren't always the best. Logically, I thought I would try something new, and TBH, it's going really well so far.
Before I get into my theories on this, I know that every relationship is different, so however you come up with the ideal number of times you should see your partner each week is totally up to you. Your relationship is just that — your own. What works for one couple might not work for another, and that's OK.
Personally, I like to revisit the number of weekly dates or hangouts I have with someone periodically so it's reflective of the length and seriousness of the relationship. Whereas some people might argue that talking to a new partner multiple times a day is normal (because it's exciting and your emotions are all over the place), my new strategy is to take things super slow. I've even gone so far as to limit the number of weekly phone calls I have with a new partner. I know it might sound mean, but trust me when I say it's more about my clinginess than it is about theirs.
Nikki Leigh, certified love coach and host of Ready For Love Radio, has a more relaxed approach. "I haven't ever really altered my time with someone as we're together longer," she says. "Our lives together just kind of evolve depending on what we're doing and there's not really a formula that I can put into words. It's more based on work schedules, commitments, and other activities. We might spend time together in different ways, but not really different amounts of time."
The best way to come up with a schedule of your own is to consider your personal wants and needs out of your relationship. Take into account time you'd like to dedicate to family, friends, work or homework, and even self-care before deciding on what works for you.
Still need help? Here's a guideline of how often you might consider hanging out with your partner, based on how long you've been together. Remember to adjust whenever necessary so that you're always happy and comfortable in your relationship.
If You've Only Been Dating For A Month
You might consider agreeing to see your partner at least two out of the four weekends of the month, if you're available. It's just enough time to establish that you enjoy each other's company without imposing too much on other areas of your life, like your weekly best friends' brunch.
If You've Been Dating For At Least Three Months
By this point, you've probably settled into a date-night routine. If not, now's the perfect time to start. Take a look at your schedules each week and set aside one day or night to do something special together. This gives you something to look forward to and keeps the spark alive. All good things in moderation, right?
If You've Been Dating For At Least Six Months
Your relationship has probably outgrown any pre-determined schedules by now. You should feel comfortable hanging out with your partner spontaneously three or four times a week, but you're definitely not obligated to do so if you feel overwhelmed or if you simply feel differently.
If You've Celebrated Your One-Year Anniversary
So, you likely see your partner almost every day now. That's OK, as long as you still make time for yourself outside of your relationship. It's always important to remember who you are when you're not with your partner. Instead of scheduling time together, you might actually schedule time apart. Go visit your family for the weekend or plan a quick getaway with your friends while your partner goes off to do their own thing. Spending time apart will remind you of how much you enjoy being with them, which will make the next time you hang out that more meaningful.
Of course, it's still important to remember there are no rules or formulas that determine exactly how many times a week you should see your partner. It depends on so many tiny factors like your mood, your schedule at work and school, and, sometimes, the weather! If you've found a routine that works well for you and your partner, go with it. You don't need to justify it to anyone else in your lives.