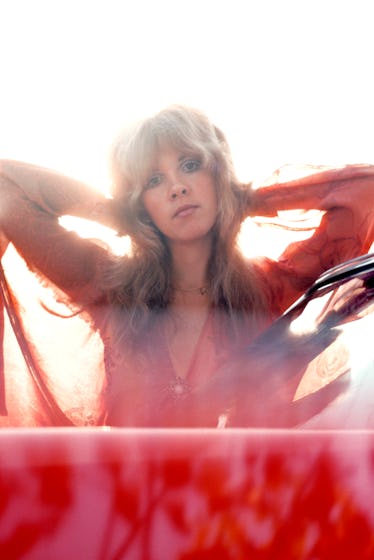 Here's The Fleetwood Mac Song That Sums Up Your Love Life, Based On Your Sign
Fin Costello/Redferns/Getty Images
When you're nursing a broken heart, sometimes the only salve is to lie down, close your eyes, and just listen to music. If you're on the hunt for an artist who knows how to speak directly to the deepest parts of your heart, then look no further than Fleetwood Mac. That's because no one gets the yearning, aching, and ultimately hopeful side of love better than Stevie Nicks. And depending on your zodiac sign, there's likely one track that stands out from the rest because it's the Fleetwood Mac song that describes your love life to an almost shockingly accurate degree.
If you've ever wondered why Fleetwood Mac's love songs resonate so strongly, it could have something to do with the complicated dynamics of the band itself. It's natural to explore the complications and nuances of budding love and broken hearts when the band producing them has essentially been embroiled in various scandalous love affairs with each other over the years. Nicks herself was romantically linked to both guitarist Lindsey Buckingham and founding member Mick Fleetwood throughout the band's history, with neither relationship ending in an especially amicable fashion. But that heartache fueled the band's creativity and is part of why their music remains so powerful and iconic today.
While their whole catalog is worth a listen, there's likely one song that really speaks to you based on your zodiac sign because it just hits so close to home.