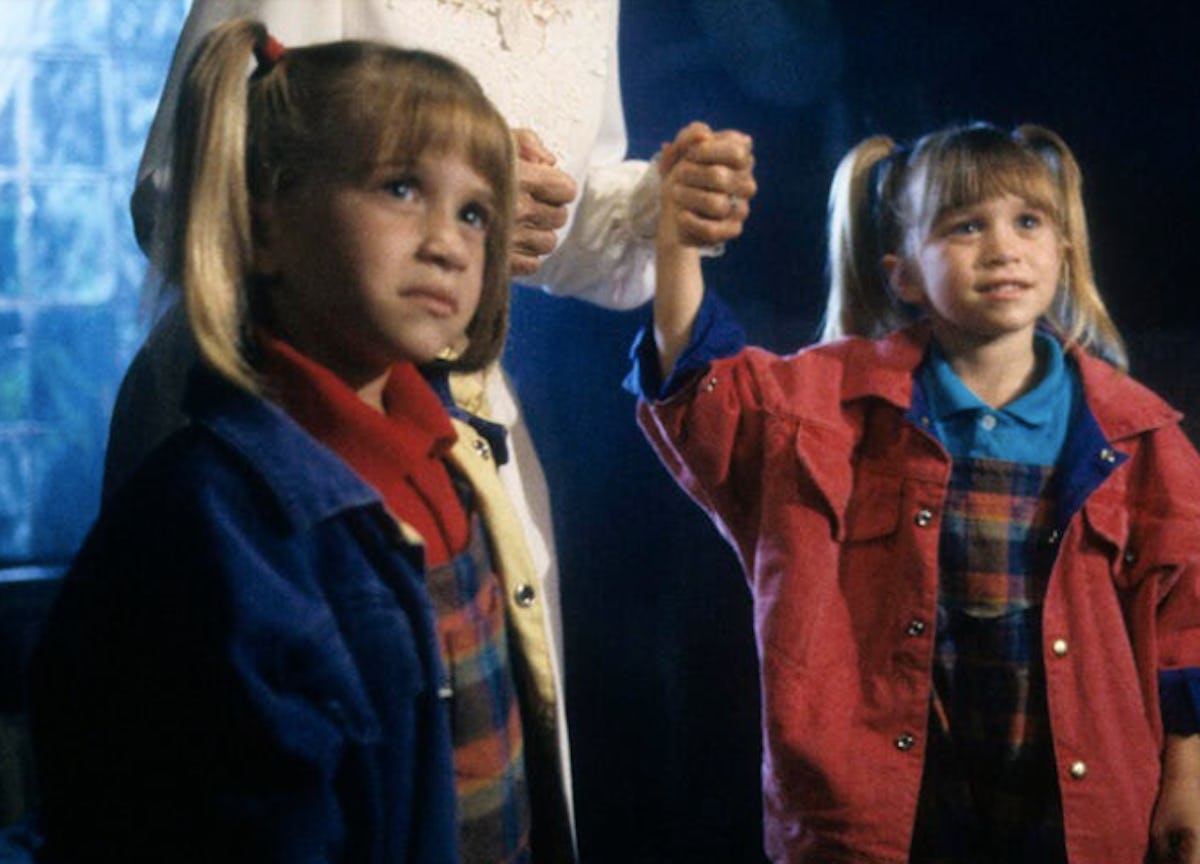 These Halloween Movies On Hulu Will Make Staying In Not So Scary
ABC
If this time of year has taught fans anything, it's that getting into the spirit of the season is practically mandatory. I mean, I don't *have* to watch Hocus Pocus as many times as I possibly can during the month of October, but I feel like I should, ya know? A chill is in the air, all your friends are talking about how spot-on their Tiger King-inspired costumes are, and skeleton decorations dangle from every possible surface. Need movies to match the mood? There are at least nine Halloween movies on Hulu right now that will satisfy all your spooky entertainment needs.
There's something for everyone on Hulu right now, regardless of the types of scares you're after. If you want something dark, there are plenty of thrillers and classic horror flicks that deliver genuine frights — usually along with a heavy helping of blood and guts, too. If happier Halloween vibes are more your speed, you're also in luck, because Hulu's also got plenty of silly Halloween fun that might be your speed, from beloved old-school classics to newer animated movies. So, throw on your best costume, load up on candy, and settle in for a Halloween movie marathon on Hulu.
1. Child's Play (1988)
There are a lot of creepy-doll-comes-to-life movies out there, but something about Chucky's crude, rude, and violent attitude makes him the ultimate scary movie toy. The fact that he goes from an innocent, lifeless mass of fluff and linen that says sweet sayings like "I'm your friend til the end" to a raunchy dude out to terrorize everything in his path is absolutely wild. This remake of the 1988 movie is sure to give you the creeps this Halloween.
2. 'The Addams Family' (2019)
If you're looking for some family-friendly fun this Halloween, then you might as well spend some time with the original macabre family. The Addams Family has come in many incarnations over the years, and this animated version will give you some "altogether ooky" fun.
3. 'The Cabin In The Woods' (2011)
There are so many horror movie tropes, there's practically a meta-genre of movies that make fun of them. This one is the cream of the crop, piling on loads of silly horror movie cliches while still delivering scares.
4. 'Let The Right One In' (2008)
There's nothing scarier than creepy children, especially creepy, vampiric children. Let the Right One In has plenty of them.
5. 'Double, Double, Toil & Trouble' (1993)
This is a Mary-Kate and Ashley Olsen classic (but then again, isn't every film they've ever been in considered one?). Tune in to this flick to see the young twin sisters break a magical curse, which sounds like just about the best way to celebrate Halloween.
6. 'Children Of The Corn' (1984)
Based on Stephen King's novel of the same name, Children of the Corn will give you your fill of ritual murder stories for Halloween… or if you're anything like me, your fill for the whole year.
7. 'Daphne & Velma' (2018)
Scooby-Doo and Shaggy usually get all the attention, but in this recent spinoff, the ladies of the Mystery Incorporated gang get to be the stars.
8. 'Pet Sematary' (2019)
Stephen King knows how to tell a scary story. This movie based on his book features a family who discovers a mysterious graveyard in the woods behind their home and becomes haunted by the spirits buried there.
9. 'Hellraiser' (1987)
If the image of Pinhead alone isn't enough to hook you, then knowing this movie includes an open portal to Hell and bodies being torn apart will probably intrigue all the real horror fans.
You can settle in for a spooky night in with all these movies streaming on Hulu now.
This article was originally published on