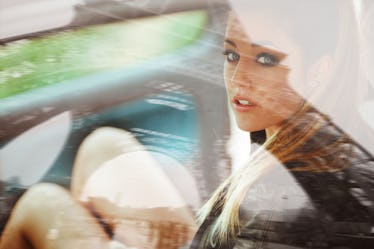 8 Mindblowing Stories About Girls Getting Ghosted That Make Me Question Everything
You know all about it. You think it's the worst. You can't believe it's still happening. No, I'm not talking about people getting into political debates in the comments section on Facebook, I'm talking about ghosting. Yes, I'm still talking about ghosting. I thought the trend of suddenly ignoring the person you're dating in a semi-serious way, shape, or form was over because it's 2018, but nope! Ghosting lives on! (Unfortunately.) How do I know? Because Elite Daily has a collection of stories about getting ghosted that are truly abhorrent.
If you've been ghosted, if you know someone who's been ghosted, or if you've ghosted and you want to see what it feels like on the other side of things, check out Elite Daily's "Boom, Ghosted" column. This pretty gross little collection of real-life ghosting stories will leave your jaw wide open. From long-term relationships to tales of getting ghosted twice in the same weekend, "Boom Ghosted" puts the ghosters of the world — and their texts — on full blast. Here are eight of the most mind-blowing ghosting situations you have to read to believe. Unfortunately, it seems that the trend is alive and well.