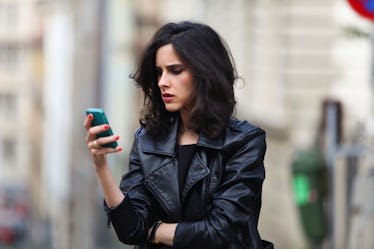 4 Things You'll Notice If Your Partner Is Considering Breaking Up, So Be Prepared
Anyone who's ever thought a partner might want out of their relationship might be able to tell you that this can be one of the worst feelings ever. Unfortunately, so many people don't see the writing on the wall until their partner initiates a breakup conversation, which can be utterly devastating. No matter how painful it is to confront relationship issues, being blindsided by a breakup is so much worse. The things you'll notice if your partner is considering breaking up with you might not be as obvious as you'd expect, but letting them slide could lead to more pain later.
Sadly, sometimes people stay in relationships they just aren't happy in for far longer than they should. This means that when they finally muster the strength to tell their partner they're unhappy, they've likely been considering ending things for longer than their SO might've realized. The good news is that if you suspect your partner might want out, there might still be time to address any underlying issues. At the very least, talking through things might be able to provide a bit more clarity than a sneak attack. Here are some signs that your relationship could be headed toward splitsville, and that it might be time for you and your partner to have a talk.