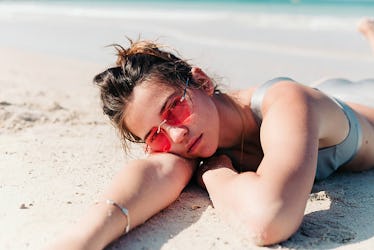 4 Subtle Signs Your Partner Wants To Break Up With You, So You're Not Blindsided
Being in a relationship isn't always as easy breezy as we might want it to be. Sometimes, it can really feel like things aren't going as well as they once were. This feeling can naturally lead people to wonder if their partner is still happy in the relationship, or if they're contemplating a breakup. The signs your partner wants to break up with you can range from totally obvious to much more subtle. This doesn't necessarily mean that every little less-than-perfect thing is an indicator that your partner is on the verge of ending things. However, there are some often ignored signs that parting ways could be on the horizon.
In a perfect world, we would all be able to express our feelings honestly and in the moment. Sadly, maneuvering a relationship isn't typically that straight-forward. This can cause rifts and dissatisfaction within a relationship to grow, resulting in one person checking out while their bae is none the wiser. Needless to say, this can lead to breakups that seemingly come out of nowhere. Even if you don't suspect your partner is unhappy, it's a good idea to take note of these not-so-obvious signs that you partner could be considering moving on.