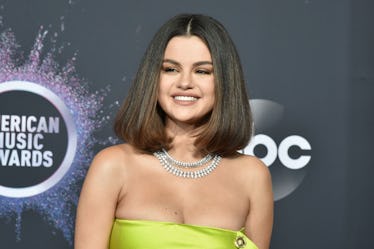 16 Stars Who Haven't Released An Album In Over 2 Years, But Will In 2020
David Crotty/Patrick McMullan/Getty Images
New year, new me — that's how the saying goes when everyone realizes New Year's Eve is fast approaching and it's time to get their resolutions and year-end goals in check. But for me, "new year, new music" is the motto. What I really care about is what artists will be dropping new bops in the year ahead, and with these 16 artists releasing new albums in 2020, the new year is looking bright.
Not only are these artists gearing up to release new music in the new year, but they're doing so for the first time in a while. The likes of Selena Gomez, Lady Gaga, and Rihanna have taken over two years off from the recording studio, and fans have been eagerly awaiting their return to the airwaves.
Some artists have taken even longer to regenerate their creative juices, and are planning to make a return after more than ten years away from the scene. Meanwhile, others have been dropping singles left and right, building up anticipation for their very first album release.
There were so many incredible albums released in 2019, it's going to be a hard year to top, but something tells me these artists are going to shake things up in the year ahead.