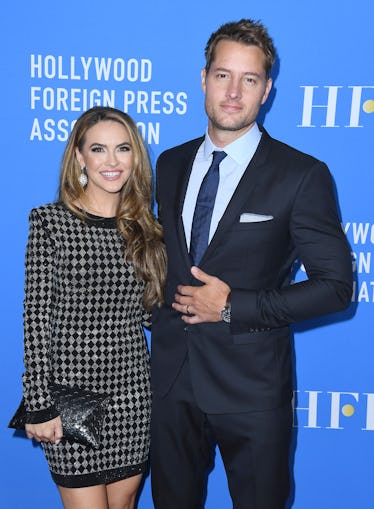 These 11 Celeb Couples Broke Up On The Phone & The Stories Are Brutal
Steve Granitz/WireImage/Getty Images
Fact: Berger's Post-It note breakup with Carrie on Sex and the City was probs the worst breakup of all time. But IMO, breaking things off with someone through a text message or phone call isn't much better. Yes, breaking up is hard to do, and it can be awkward and uncomfortable, but most relationships deserve more than an over-the-phone send-off. Luckily, if you've ever experienced the pain of being virtually dumped, then you're in good company. There are more celebrity couples who broke up over texts or calls than you may realize, and the stories are pretty brutal.
Some A-listers have reportedly ended short flings through calls or texts, which is... not great. Others are rumored to have ended engagements or even marriages over the phone, which is even worse. And while some celeb exes-turned-friends are able to laugh about their not-so-great splits — like Taylor Swift and Joe Jonas — others aren't quite as ready for jokes.
From Justin Hartley's divorce text to Chrishell Stause to Prince William's reported phone call breakup with Kate Middleton, here are some Hollywood stars who apparently decided an in-person convo wasn't necessary. Celeb breakups are never fun to see, but these will def go down as some of the worst.