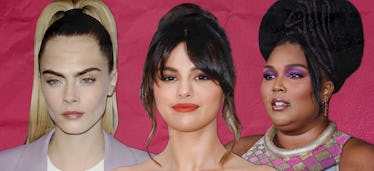 10 Celebrity Quotes About Loneliness That'll Make You Feel *Seen*
Getty Images
Humans are social creatures. We crave connection — and in the absence of it, loneliness can quickly creep in, wreaking havoc on your emotional state and your mood. Here's a bit of reassuring news, though: No one is immune to loneliness. Even A-list stars who attend countless events and are surrounded by adoring fans can feel those pangs of isolation from time to time. Need proof? These celebrity quotes about loneliness should offer some comfort.
According to a 2018 survey conducted by the Kaiser Family Foundation, about 22% of Americans say they constantly feel alone. Not only is loneliness a common and universal experience, but there are many reasons why it might strike. If you're newly single, just moved to a new city, are having difficulty relating to roommates, or just started living alone, all of those events — and many others — can trigger feelings of isolation. Unfortunately, there's a persistent stigma around loneliness, which in turn only makes people who are struggling with it feel more isolated. That's why it can be soothing to acknowledge that others, even celebs, have gone through the same experience.
So, read through these all-too-relatable quotes when you need a reminder that you may feel lonely, but you're definitely not alone.