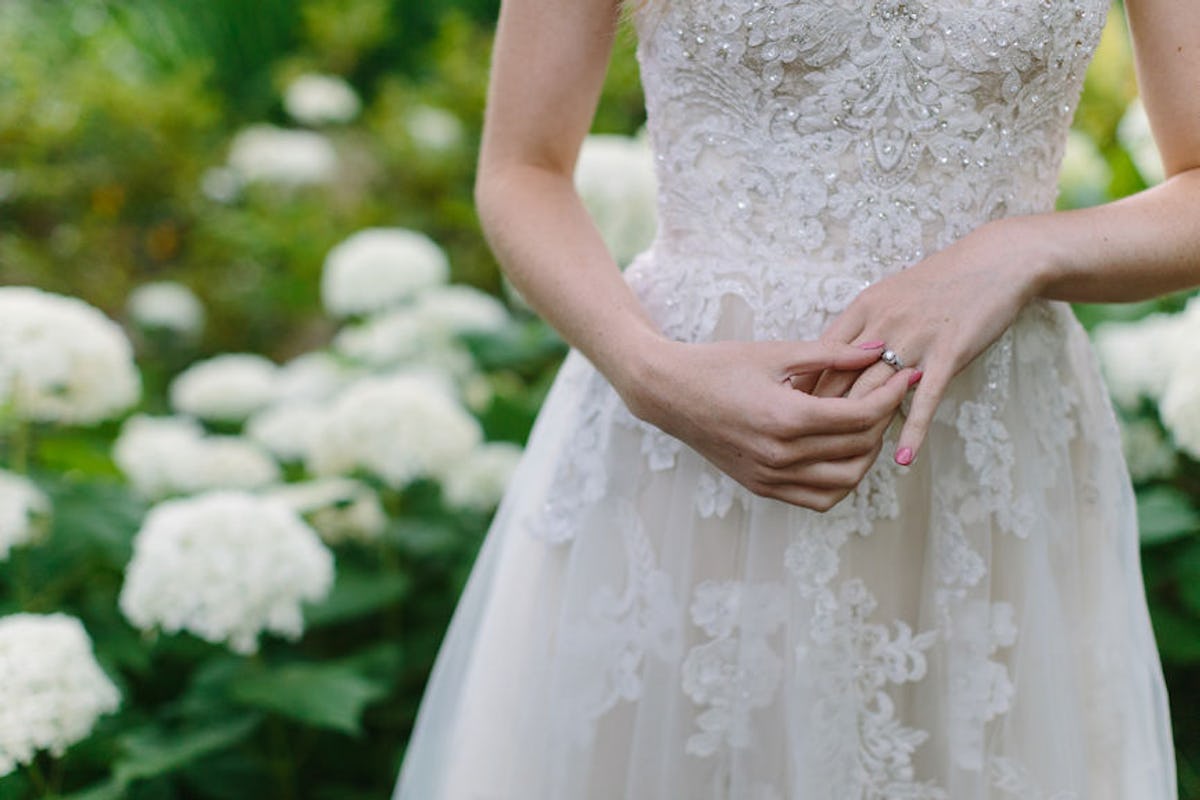 7 Almost-Brides Who Ended Their Engagements Reveal Why They Broke It Off
"She said yes!" "Wait... nvm." Arguably, breaking off an engagement is the toughest decision a bride-to-be can make — but sometimes, it's a necessary move in order to protect her well-being and her happiness. So, would you end your engagement? Consider this: There are many reasons why someone might decide to call off the wedding, from realizing differences in values to infidelity or misaligned goals for the future. And sometimes, it's as simple as waning interest or passion that simply can't be re-captured.
As it turns out, it's not that uncommon to back out. A 2013 study by The Wedding Report found that 13 percent of engagements are canceled. Unfortunately, depending on how close to the wedding this decision is made, there are often deposits that can't be refunded — or bills that still need to be paid. Then, of course, there's the awkwardness that comes with announcing to friends and family that you'll no longer be saying "I do."
But here's the thing. The peace of mind that comes with looking out for your own needs and desires is priceless. There are times when backing out of an engagement is the best thing someone can do to dodge a lot of disappointment, heartbreak, or another breed of hurt entirely. At least that's how it went for these seven almost-brides, who shared their broken engagement stories.