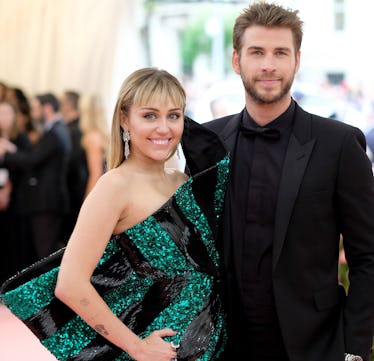 These 20 Love Songs Inspired By Celeb Couples Will Give You The Feels
Dimitrios Kambouris/Getty Images Entertainment/Getty Images
What makes the mark of a great song? Well, if I may be the judge, the more personal an artist makes a track, the better. Some of the most iconic songs of all time were ones based on real relationships, and whether it be the start of bliss or the end of a sour breakup, celebs seem to know that channeling their emotions into their art is the secret to making musical magic. Maybe you're going through a breakup yourself, or maybe you're just a sucker for a love song. Regardless of your romantic situation, these 20 love songs inspired by celeb couples are about to put you in your feels for sure.
Truth be told, not every "love" song has a happy ending, but that's what makes it real, right? I mean, the time that Taylor Swift exposed Joe Jonas for breaking up with her in a 27-second phone call made things messy, but we definitely never forgot that she wrote "Forever and Always" about their split.
So, join me in taking a look at all of the most memorable love songs written about IRL celeb relationships. But be forewarned: some serious feels are on deck and a few of these may surprise you, too.