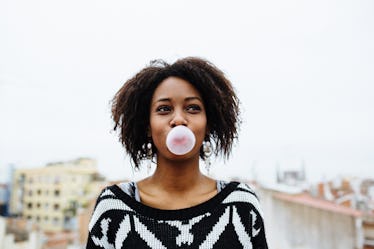 7 Things You Should Really Know About The Girl You Call "Sweet"
Sugar, spice, and everything nice. You're always feeling so sweet on your besties. It doesn't have to be Galentine's Day for you to constantly show your girls some love. Sure, that unofficial holiday does come with discounted candy and bottomless mimosas at brunch — but, you have a stash of memes in your camera roll ready at all times. What more could anyone ask for in a friend? You always try to give the best gifts, and truly want to be like Leslie Knope from Parks and Recreation, but your competition is fierce. The sweet girl is always so thoughtful, especially when it comes to birthday presents, but she really wants you to know a few things before you call her the cotton candy of your crew.
She's the one who wouldn't hurt a bug no matter how big and scary, and would just let it go outside. Growing up, everybody in school loved her because she always had something nice to say. She'd do anything for anyone, but also puts herself first. Over the years, she's fine-tuned her people-watching skills, and knows just when to leave the party for something way better. She's sweet, but getting called "cute" over and over again gets really old. To you, she might seem shy, and you've assumed she's even a bit introverted. But, before you go further, you should know these seven things that she probably wouldn't ever tell you herself.