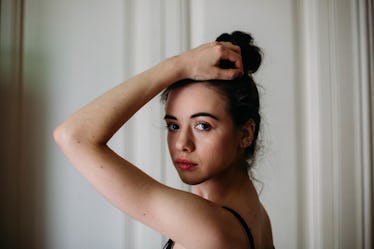 7 Things You Should Really Know About The Girl Who Seems To Care Too Much
Who cares? This girl does a whole lot. You know her as the one in your friend crew who worries the most and truly cares about the people she keeps close. She's always checking in, and making sure you and your friends are doing OK, and always gives the best advice. Seriously, there's not a situation you could come to her with that she wouldn't spend hours of her day figuring out. Her heart is always on her sleeve, and her emotions run wild every day of the week. But, the girl who cares too much wants you to know a few things, because she can be hard to understand.
You have a lot of love and feelings, too, but sometimes you don't quite get this girl. She might come across as scared, or too sentimental. And you wonder if you're being harsh for not handling situations just the same. Truth is, everyone expresses things differently and she's probably a Scorpio or another passionate star sign. She cares about herself just as much, but will always continue to find purpose in helping people.
Caring so much can get draining, though. And she'll love to vent to you, too, especially when she's finds herself head over heels. After all, she's oh-so-human and wants you to be there for her, too. Take a second to put things in perspective and try and see where she's coming from all the time. She won't be so open about everything, and these seven things you should really know.