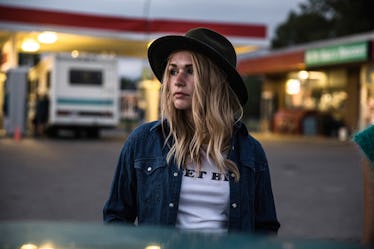 7 Things To Know About The Sarcastic Girl That She Probably Won't Tell You
Current mood: sarcasm. Every girl group has someone who is undeniably the funny one. She watches all the sitcoms, and always seems to know exactly what to say. She also always seems to make any social situation better with just a little bit of humor. Her sarcasm, in particular, is honestly this amazing art form you can't quite figure out for yourself, but admire all the time. Sure, it can get on your nerves and you're not always sure of how to deal with it. But, the sarcastic girl can be so misunderstood, and really just wants you to know some things that she'll never tell you herself.
She's really just winging it. Life and laughter are both not meant to be taken so seriously, and she looks at every moment simply. After all, what joke has ever been good the second time around? You have to experience it for it to really count and give you a real reaction — and this girl's sarcasm comes so naturally.
Her idols are characters like April Ludgate on Parks and Recreation, or even in a few episodes, Ron Swanson himself. On a few separate occasions, you've probably heard her laughing along with their comments and quoting them a bit, too.
You might not always understand where she's coming from, and lucky for you, that's what I'm here for. As someone who's oh-so-sarcastic, myself, I know the seven things the sarcastic girl in your group wants you to know, but will never tell you.