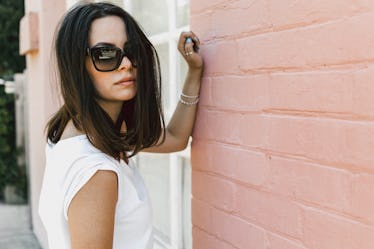 6 Things You Should Really Know About The Girl Who Loves To Curse
Let's set the record straight. Being 20-something means that you're bold. You have dreams and passions you want to follow, trips you want to take, and new things you want to try. Sadly, there may be some people who will doubt you every step of the way, and you have to learn to push through it and trust yourself in order to get to where you want to go. Truth is, they just don't understand your situation, and much like the girl who curses a lot there are a lot of things they just got wrong, and you're left feeling misunderstood.
If you're like me, then you probably drop some curse words into your language at least every once in awhile. You know the time and the place, but no matter what, there's always one person who's totally caught off guard. In some ways, it's just part of your personality — and you really don't do it to be tough or even prove that you can. You just find it as a form of emphasis, or even excitement! Like the exclamation point at the end of that sentence.
Cursing has always been considered the daring, sometimes fun, and always bold side of our culture. It comes out when we're stressed, or just feeling extra passionate. And the girl who finds herself adding certain choice words into her vocabulary on the reg doesn't really think twice about it until she gets those misunderstanding glares. Here's what you really need to know about her.