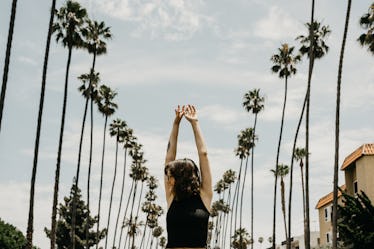 7 Things To Know About Your Sagittarius Friend That She'd Never Tell You
Shoutout to all the Sagittarius girls out there, this one's for you. We all have come to love our star signs. There's something about blaming our troubles on Mercury retrograde and reading our horoscopes every morning that has us appreciating astrology a little more than usual. We like to believe that the universe has it all figured out for us when we're feeling unsure, and that the way the stars align will tell us everything we need to know. But, it's not all written in the galaxy, and the Sagittarius girl wants you to know a few things, but would never quite tell you herself.
You might think of her as the one who loves to travel in your crew. She's seemingly always booking trips, or wanting to hop on a plane to a tropical place. Her wanderlust is truly like no other, but when you look beyond her daring destinations, you'll realize there's a lot more to this girl who loves a good getaway.
She's actually the one that's oh-so spontaneous. There's not an adventure you could come to her with that she would turn down. In fact, most of the time she's probably the one planning exciting ways to bond with her besties, and pushing life's limits, too.
You could follow in her footsteps and try to understand her that way, but your passport isn't always so ready like hers. So, instead, let me tell you seven things this Sagittarius girl would want you to know.