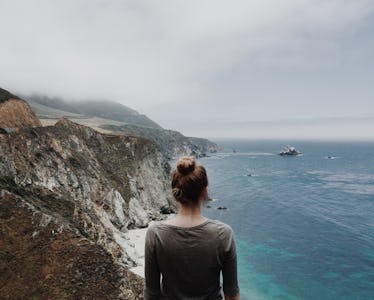 People Who Are A Sagittarius Have These 15 Things In Common
Evan Schneider/Stocksy
Will all the Sagittarius people please stand up? Wherever you are in the world (because let's be honest, you're never going to settle in one place for too long), I hope you're taking a second to represent your zodiac sign. Like our favorite sitcoms and the passions we pursue — our star signs are a part of us. They tell us a lot about our place in the universe, what energies we send out into the world, and sort of explain why we react the way we do. Sure, we all have different personalities and dreams, but if you're a Sagittarius, you'll know that these things are totally true.
You're a Fire sign with a winter birthday, and best known for your unreal wanderlust. Being spontaneous is your style, and following your feet is so easy for you. Yes, you're one of the most adventurous ones in astrology, and you can own it all up to the greater galaxy. Your passport is always ready for whatever's next, and your friends are just used to your incredible need for freedom at this point. Some of them might even be right by your side with a suitcase, too.
Some would be a little intimidated to live a lifestyle like yours. Being a Sag (borderline Scorpio) myself, I know that not everyone is so eager to hop on a plane or experience everything. That's OK — but I'm happy that girls like you will be able to relate to these 15 things that are way too real for our star sign.