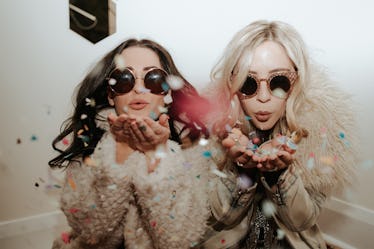 The One Thing To Experience On Your 25th Birthday, Based On Your Zodiac Sign
Daring Wanderer/Stocksy
You're a quarter of a century old. Yikes. It's all downhill from here, right? Absolutely wrong. Turning 25 means you're right in the middle of your life as a 20-something. You've already had so many life adventures between friendships, falling in and out of love, and seeing the world. It doesn't stop when you hit the legal age to rent a car. Truth is, as we get older, life gets even better. Save the quarter-life crisis for another day, and celebrate being still so young with a lot of lovely life ahead of you. Based on your zodiac sign, the one thing to do on your 25th birthday will get you hyped. No matter how old you are, the stars will always be in style.
You've been through enough to know how handle the real world, but are still figuring a lot of things out. Maybe you still have to move out on your own, are working on landing that dream job, or finding a way to make your passion your paycheck. Don't give up on those side hustles and settle quite yet, because there's way too much left to look forward to.
Your birthday bash should be bigger and better than ever. This is the oldest you've ever been and the youngest you'll ever be again — don't miss out on a minute of making memories. The universe seemingly has your life all figured out, and really hasn't steered you wrong. So, if you're unsure how to spend your 25th birthday, look to the stars for the one thing you should do based on your sign.